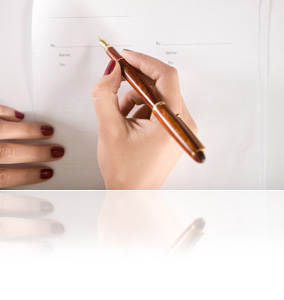 There's no doubt about it. The best kind of offer is a "firm" offer. The buyer offers you a certain price for your property and, should you accept it, the deal is done. Congratulations. You've just sold your house!
But more often than not, an offer is "conditional". That means the buyer is offering you a price, but with one or more conditions. If those conditions are not met, the buyer can walk away from the deal.
Examples of typical conditions include:
Conditional upon arranging suitable financing within a fixed period of time.
Conditional upon the buyer selling his own home by a specific date.
Conditional upon an inspection of the property.
Should you accept a conditional offer? After all, if you do, the deal might fall through. But if you don't, you might be passing up on an opportunity to sell your house for the price you want.
Truth be told in today's real estate market it is highly likely any offer you receive will come with some contingencies, most notably the mortgage contingency.   In many cases, you can guard yourself by ensuring your potential buyer has provided you with a pre-approval letter from a bank or mortgage lender that tells you the buyer is at the very least capable and qualified to purchase your property.
A Real Estate Agent who understands the real estate market can help you make the right decision.