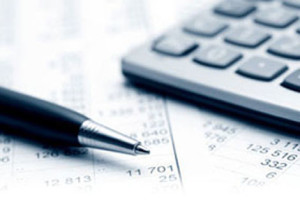 You see a great home. You click on the mortgage calculator and start punching in the numbers. The estimated monthly payment is displayed on the screen. You think, "Yep, we can afford that!"
Can you?
It's easy to be seduced by a mortgage payment calculation. However, mortgage payments aren't the only costs of owning a home. Today many mortgage lenders will require that you also roll your property taxes and home owners insurance into your monthly mortgage payments.  The additional funds are held in what is known as an "Escrows" account by the mortgage lender and they use the funds to pay these bills as they come due.  The benefit to you is that these bills are paid and taken care of without you even having to think about it.
However, they also make your monthly payment more expensive, typically be a few hundred dollars or more a month.  Therefore, if the mortgage calculator doesn't include these expenses, a house you first thought was affordable may no longer be in your budget.  You will also want to consider that because these costs are included into your monthly payment, your mortgage payment is likely to change over time as well. While your actual mortgage payment is likely fixed (loan amount/interest rate), property taxes and home owners insurance cost will change from year to year.  This means that your payment is likely to increase from year to year with increases in taxes and premiums, although if you're lucky the payment could also go down depending on fluctuations in tax rates and insurance cost.
In addition, there are some other cost to consider:
Home owner associatin fees
Electricity costs
Oil or heating cost
Maintenance (especially a factor in older homes.)
Water and sewer cost (if applicable)
If you don't, you could end up spending hundreds of dollars more per month than you originally expected.