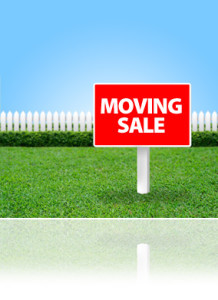 "Stuff" accumulates. It's a timeless principle in every household. It accumulates. And accumulates!
Chances are, your basement, garage, and closets are filled with things you don't want to have to pack and haul on moving day.
The solution? Have a "Moving Out" sale!
Expect a crowd. Bargain hunters love a "Moving Out" sale even more than a Garage Sale because they expect that prices will be lower.
Once you realize that you won't have to deal with all that clutter on moving day, you'll love it too.